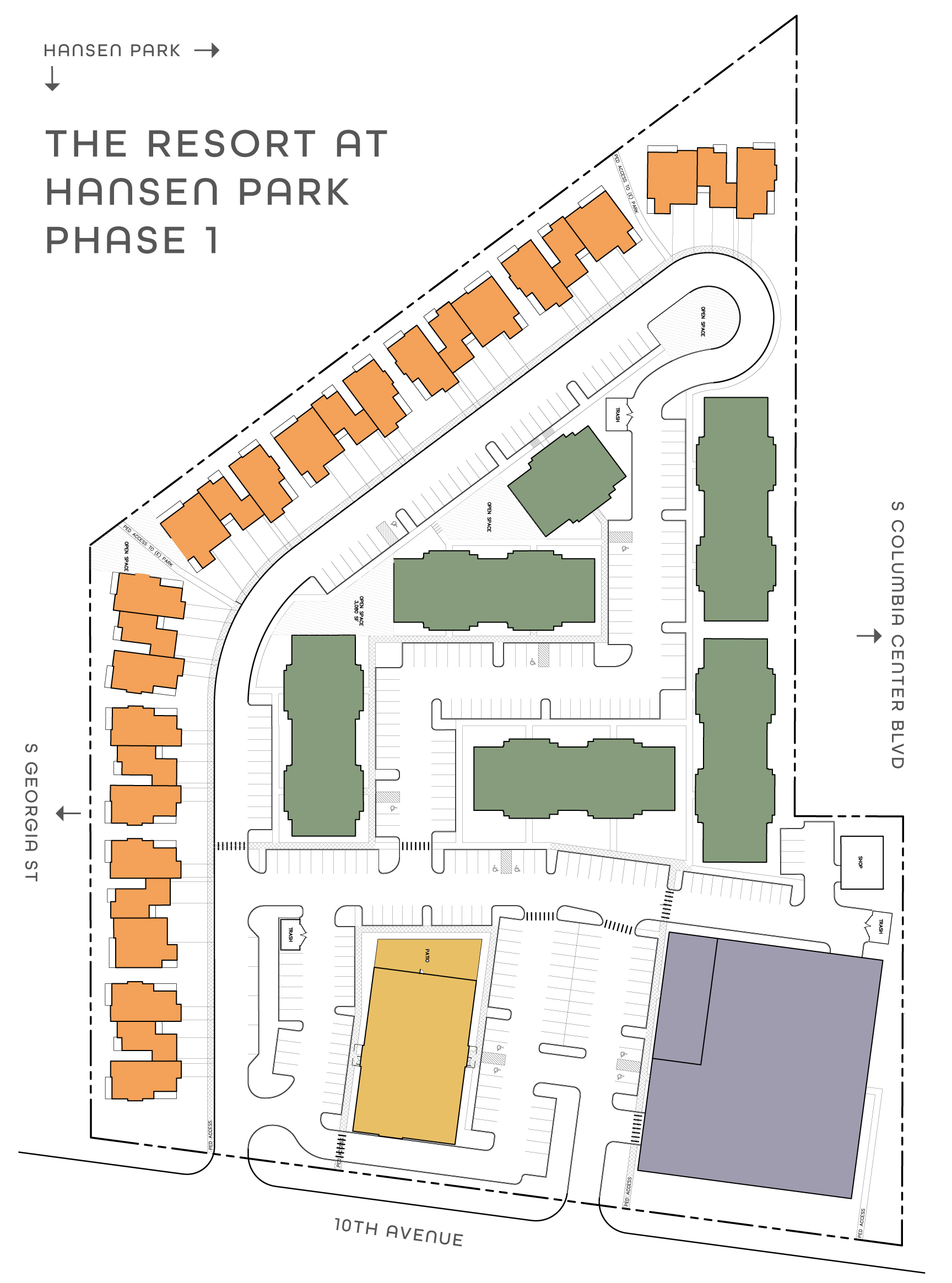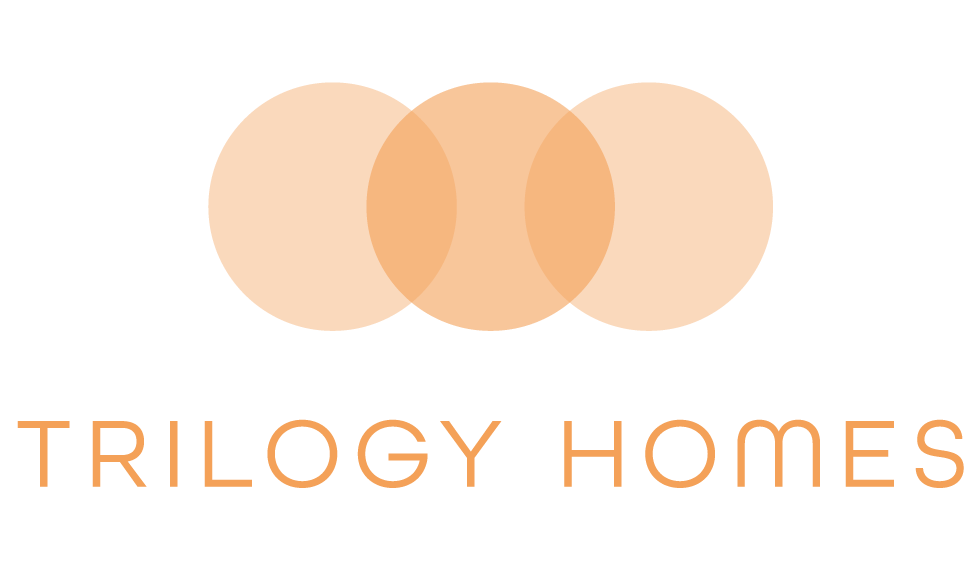 Triplex Homes
2 or 3 Bedrooms
Single or Double Garage
Porches and Patios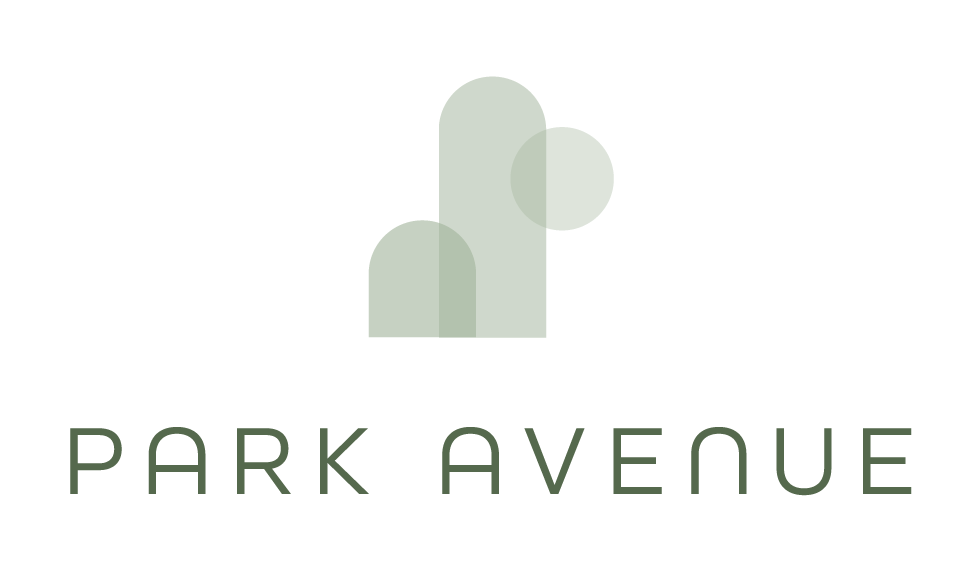 Apartment Homes
1, 2, or 3 Bedrooms
Modern Design
Porches and Patios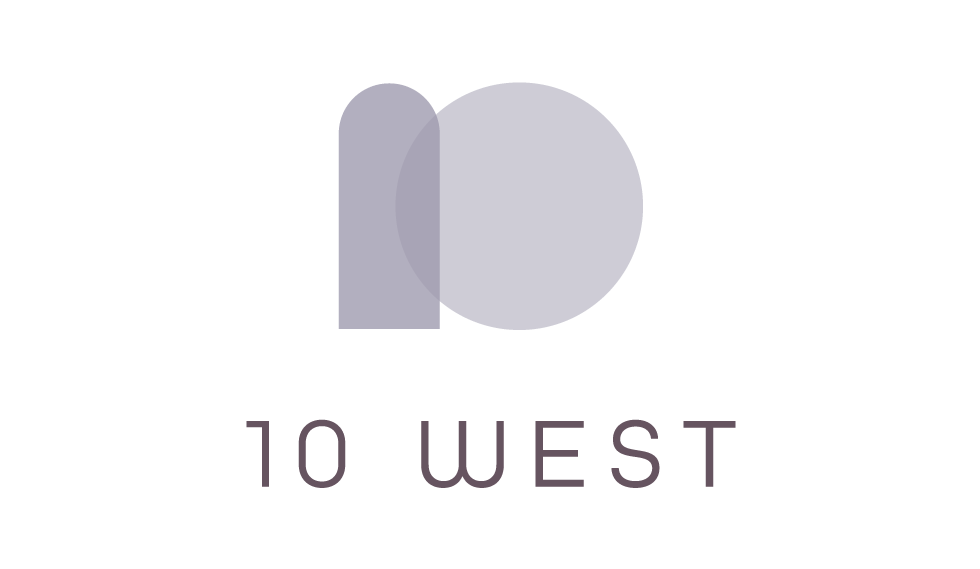 Apartment Homes
Parking Garage on Lower Level
Lofts, 1, or 2 Bedrooms
Commercial Space on Ground Floor
Commercial Space
Available for Lease
About the Resort at Hansen Park
The Resort at Hansen Park is an 18-acre, mixed-use development southeast of Hansen Park.
Hansen Park was originally owned by Wilburt Hansen who operated the Hansen Fruit company on 778 acres of land. The City of Kennewick Parks and Recreation oversees the 25 acres of park, which features playgrounds, picnic shelters, and a community garden. The remainder of the land is comprised of homes, apartments, churches, retail, and office properties.
Phase 1 of The Resort at Hansen Park will include:
Trilogy Homes - 27 flats and townhomes with two or three bedrooms in a triplex configuration bordering Hansen Park.
Park Avenue Apartments - A 132-unit, 3-story, garden-style luxury apartment community with one, two, and three-bedroom stacked flats situated to the north of Trilogy Homes.
10 West Apartments - A 72-unit mid-rise building with one or two-bedroom flats, secure access, a private garage, and 23,000 square feet of office and retail space.
Hansen Park Center - a two-story, 23,232 square foot commercial building designed for multiple office or retail users and can accommodate a drive-through.
Phase 2 will encompass the east and north side of the development and is set to begin construction in 2022. It will include:
Club 10 - A three-story, 19,884 square foot clubhouse with resort-style pool, a fitness center, play areas, and walking trails.
A 72-unit apartment community with one, two, and three-bedroom stacked flats.
A 55+ Community - 105 units in a 5-story building and secured-access parking.
Mid-rise apartments - 129 units in a 4-story building with surface parking.
Commercial buildings - A 6,000 square foot, one-level building with a fenced play area set aside for a day care and a 21,000 square foot, two-story building for office and retail tenants.